AD10  Advancer  Diagnostic Scanner
XTOOL AD10  Scanner is a newest vehicle  diagnostic tool ed by  company.It can support multi-system and perform all funciton of ,Vgate Icar2, and features with  CR3001, CR319 AD310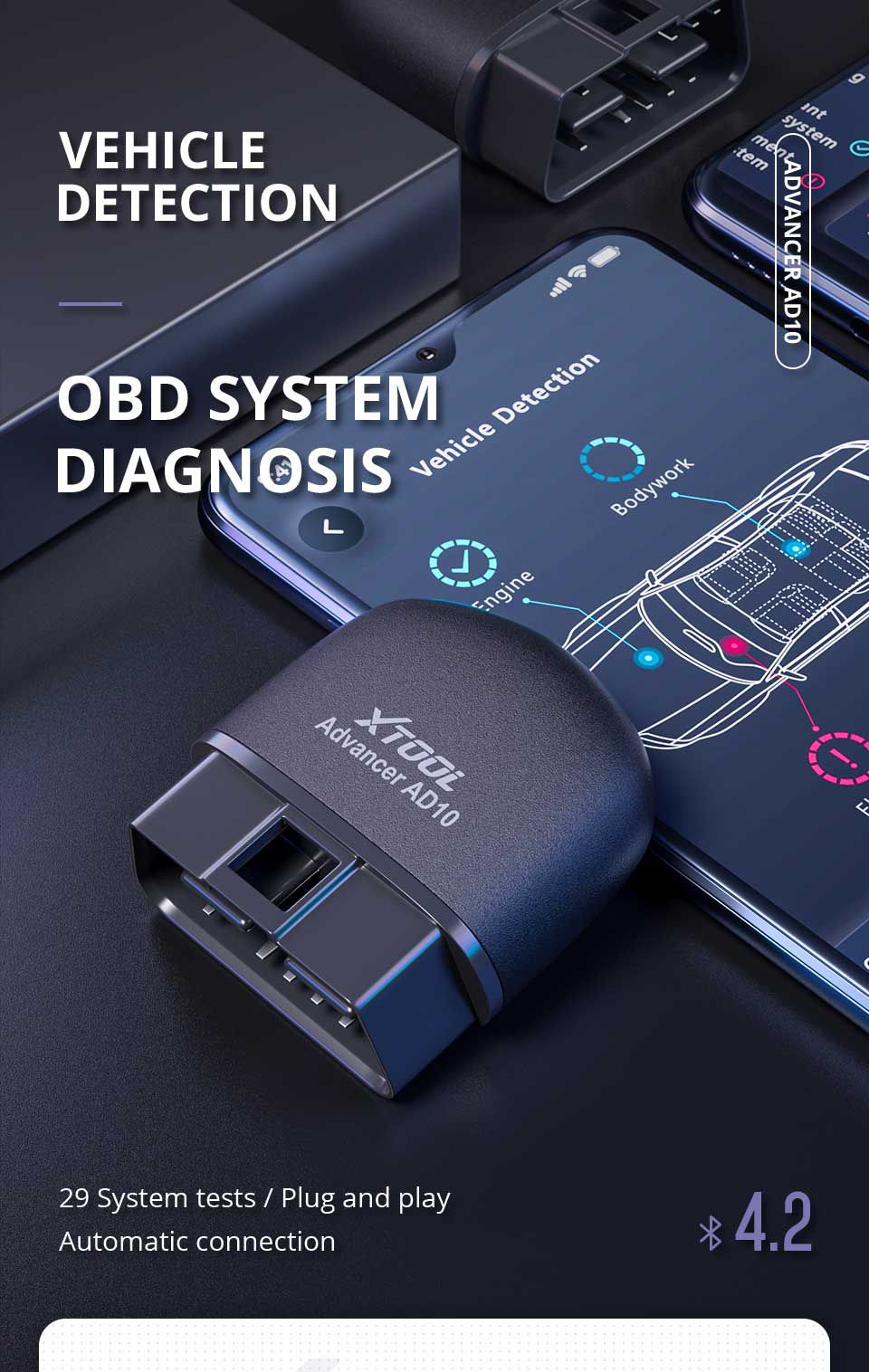 AD10 ELM327 Features:
1.Automatically identify the car, read the car's error code
2.It supports  / chassis / body / electrical equipment system diagnosis.
3.Covers all the functions of ELM327, Vgate Icar2, and features with  CR3001, CR319 AD310
4.Multi-languages:English,Chinese,French,Russian,Spanish,Portuguese,Arabic,German,Japanese,Polish,Korean
5.Interpret various common codes in detail to make it easy for car owners to understand car problems.
6.Comes with vehicle performance PK leaderboards, upload to Facebook at any time to share with friends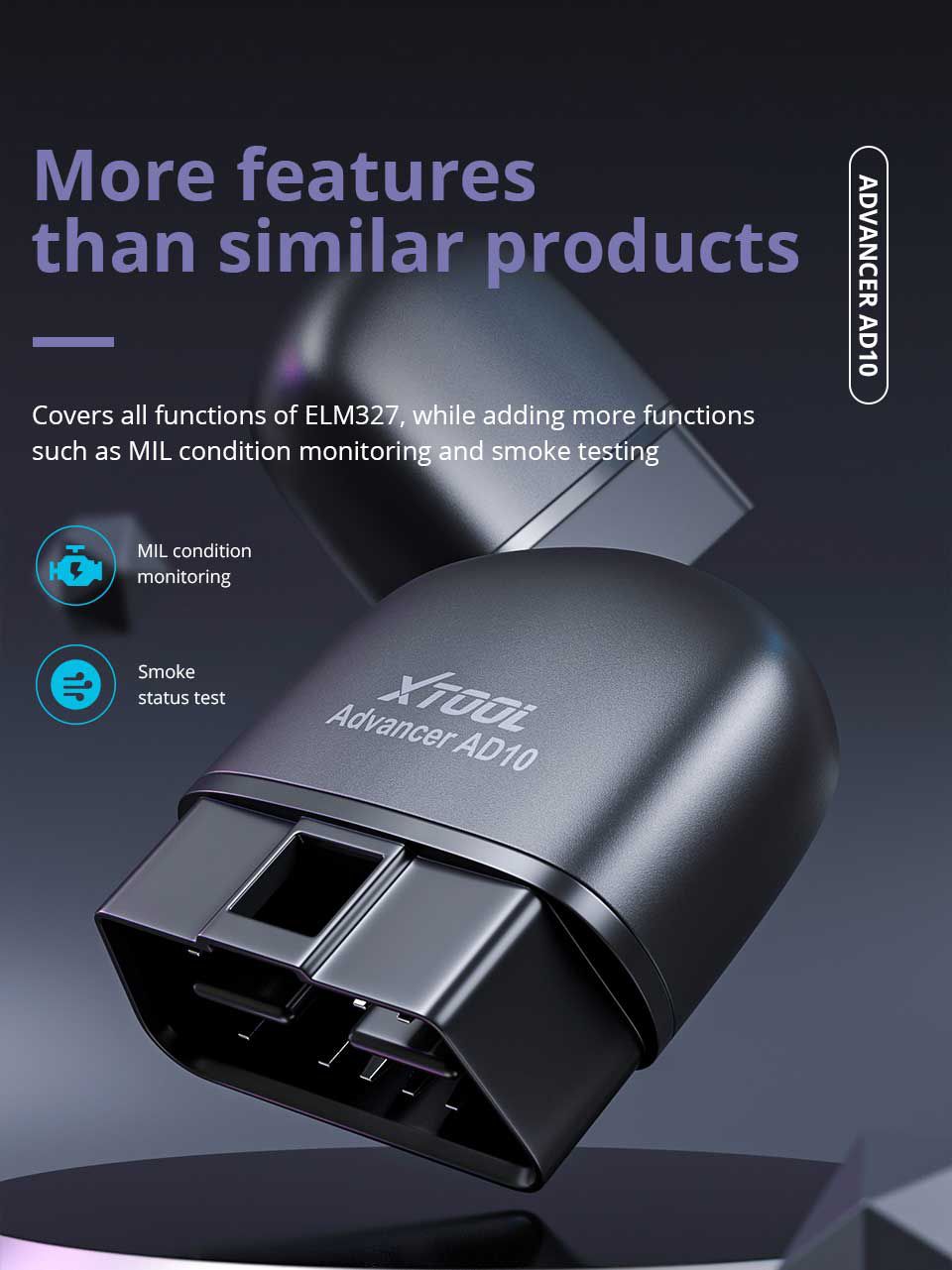 XTOOL AD10 ELM327 Functions List:
MIL status detection
Smoke test: pre-check vehicle in advance
Motive / Chassis / Body / Electrical System diagnostics for 29 systems
The AD10 can read the vehicle error codes in real time and divides the error codes into three levels.
1.Can keep drive
2.Please try to fix it as soon as possible
3.Please stop it and find for solutions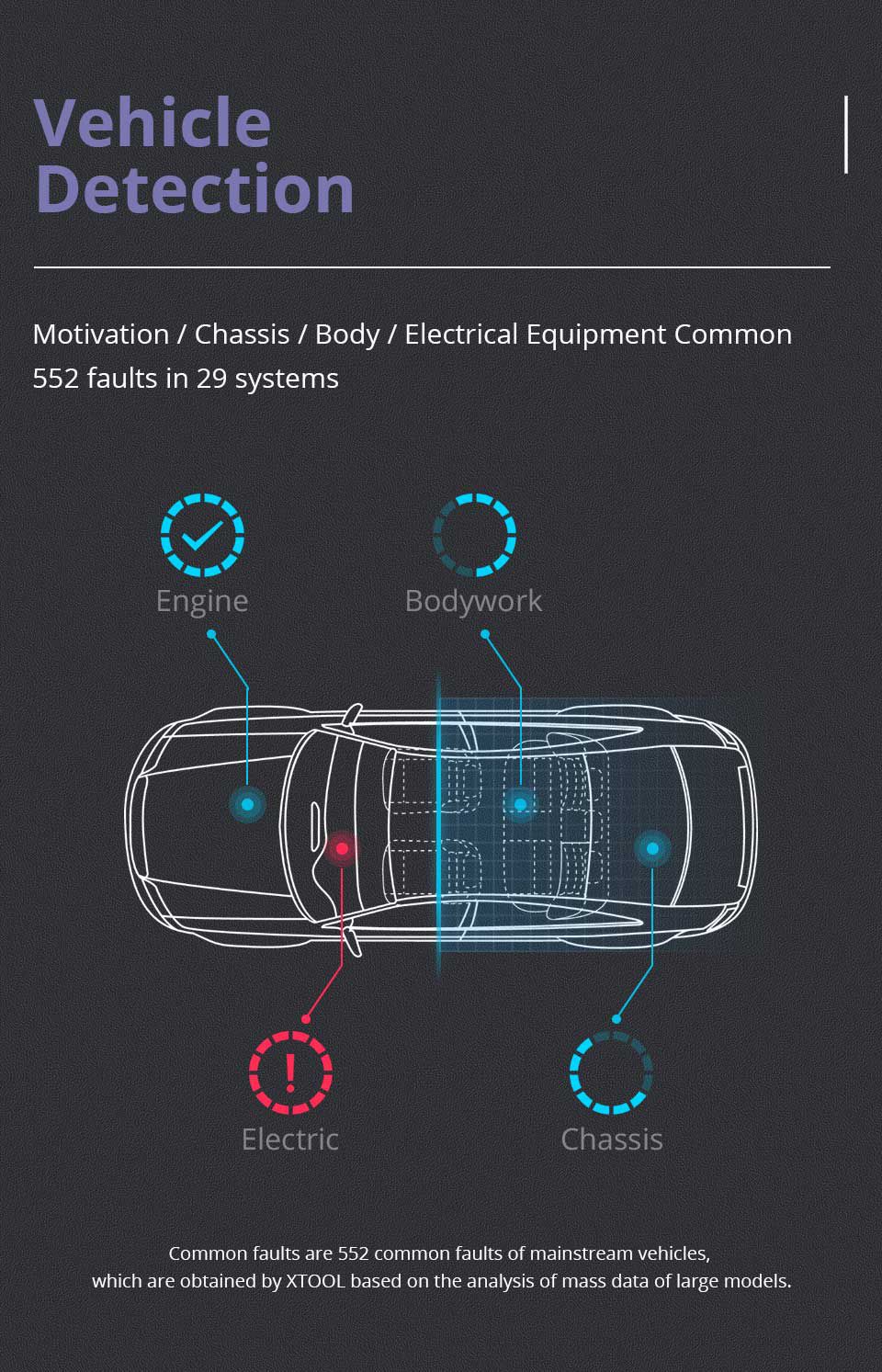 AD10 interprets the description of each error code in detail
1.Fault Description
2.Cause of Issue
3.Repair Suggestions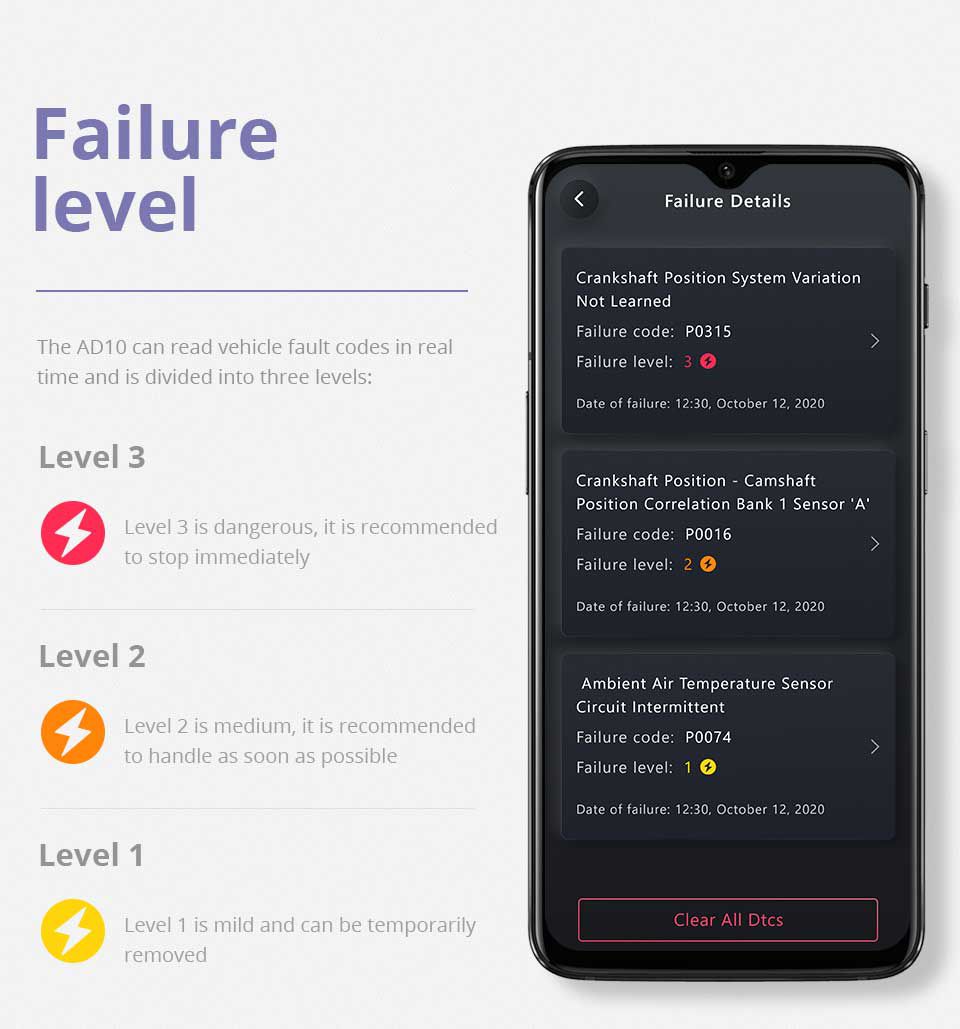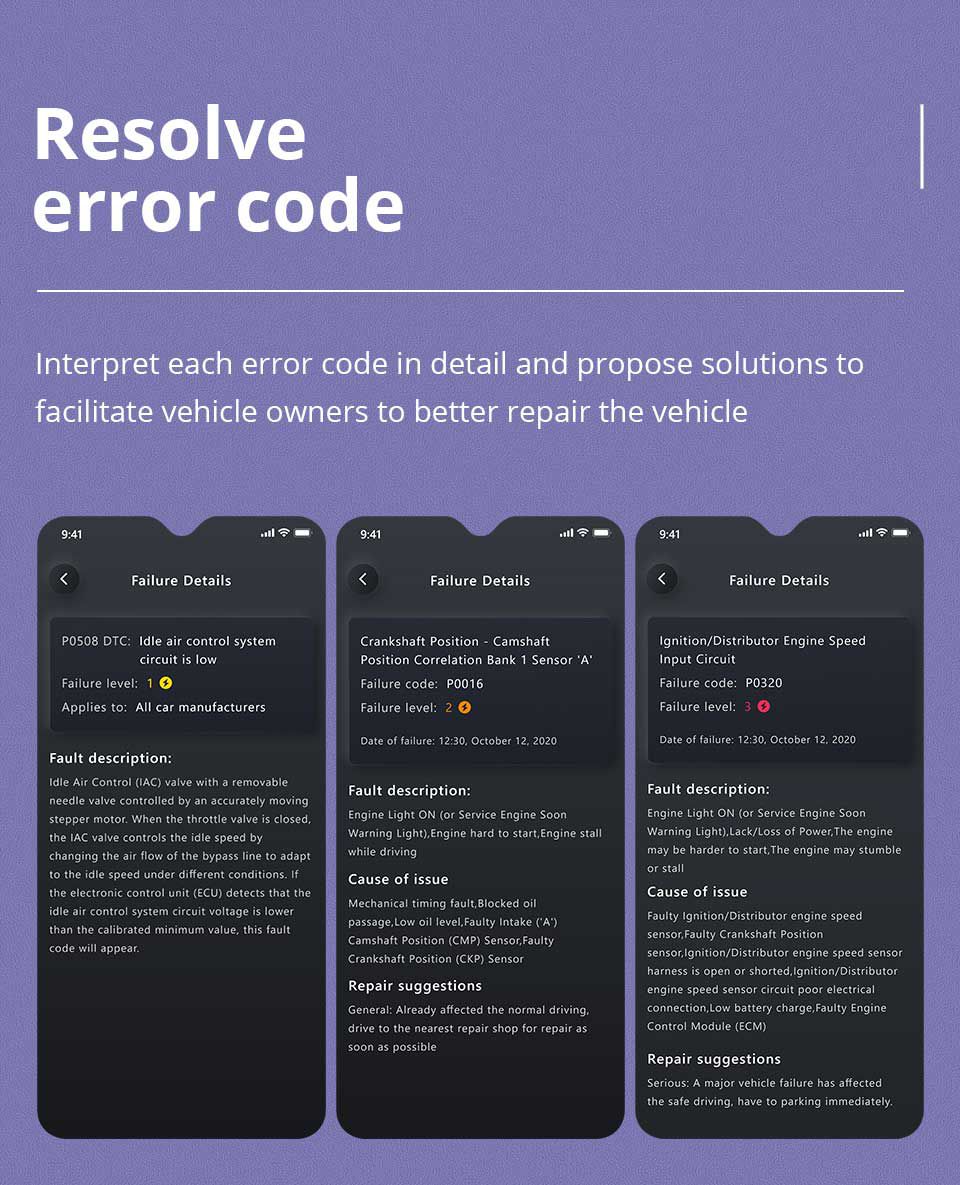 AD10 One Hundred Meter Acceleration Test Supports 0-100 km (0-60 miles)
Acceleration time record: 0-40 low speed acceleration (starting speed)
1.0-40 low speed acceleration (starting speed)
2.40-80 medium speed acceleration (mid-speed acceleration)
3.80-100 high-speed acceleration, check the acceleration performance of the car at different stages;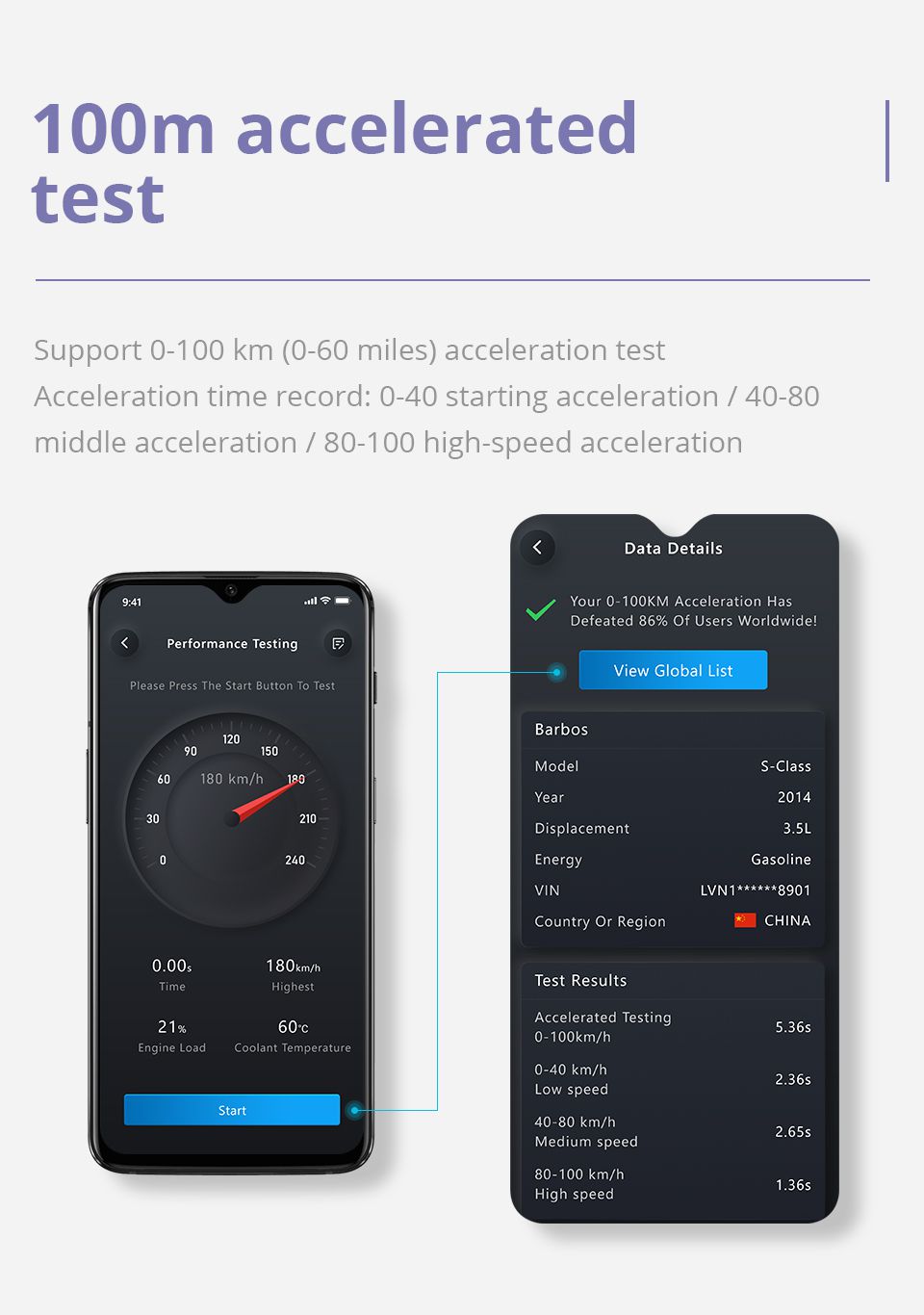 PK & Share Functions
1.A list generated based on global AD10 user real data comparison
2.List display: performance TOP50 / fuel consumption TOP50 / fault TOP10;
3.The list can be shared to facebook, VK, and friends,